Uplifted and Inspired - Foodbuzz & Foodie Blogroll Friends
It has been an incredible week, thanks to my foodie friends!
Anyone that has read my Google profile knows that I am all about family and food. When I started this blog in 2008, my last son went away to school. It was my intention to post recipes, honoring the memory of my mother. She fed everyone! Her infamous statement, Are you hungry, eat more is burned into my brain. Now, my family hails me as a great cook. In reality, I had a great mother who's children were her life. I was raised that family comes first, your children before you. She was a great cook; came from an Italian family full of great cooks. My mother taught me everything I needed to know about being a woman, a respected, loving, home maker type of woman. My mother was a 20 years cancer survivor, with a reoccurrance that was a five year battle. I traveled 150 miles each way, sometimes daily, to assist her. I had three children at home, two of which were teenagers. In just two and a half years I put 86,000 miles on my car. I attended all of her doctor appointments, dealt with the insurance companies, the HMOs, the PPOs, and kept my then alcoholic father in line. She relied on my strength. That was the least I could offer since I was given so much from her! My mother died in 1999. I'll never be the same, I felt so lost. Then, the kids grew up, went their ways and I started surfing the net, dabbled in web design a bit, and then blogging.
So what does all of this have to do with a great week and foodies?
Before I answer that question, I have to tell my foodie story, hope you don't mind. While I may not prepare high end cuisine, I do love to cook, learn about cooking, and how to prepare different ethnic foods. That makes me a "kinda foodie" right? Anyway, I signed up for the foodie Blogroll in Feb 2009. I was impressed and inspired by Jen aka the leftover queen, originator and owner of the Foodie Blogroll. From there I started to explore other food blogs and sites. Next, I joined the Foodbuzz. Now that is a community of real live Foodies. I made some friends but in all honesty I was kinda intimidated by the top notch members there. How could I belong to a community along side chefs, photographers and foodie pros when I'm just a mom who loves food? Who would ever be interested in my blog? But, I continued checking out the whole foodie scene online. I frequented the Foodie Blogroll and made some foodie friends on Food Buzz. Next I signed up to become a featured publisher. Wow, my mom would just love this, wish she was here. Anyhow, with my family cheering for me and my foodie friends supporting me with comments and suggestions, I continued my food blogging.
Now for the answer ....
On Wednesday I received this in my email
-
You were lucky enough to be chosen by Random.org as a butterball winner! Send me your address and I will send it out. Thanks for stopping by and participating in the giveaway!
Hope you have a wonderful Thanksgiving
Angie
Yesterday, I received this -
We are happy to let you know that your blog was randomly selected as the winner for this week's Foodie Blogroll Tote Bag Giveaway!
You will receive a custom Foodie Blogroll Tote Bag! We hope it will come useful on those trips to the grocery store.
And today while reading Mary's blog, My New Thirty, I found this -

Congrats to Shelly, RedKathy, Suzanne, Carol, AnnMarie & Pam - your comments were chosen by random draw. Winners of $1.10 off a box of Progresso Panko Bread Crumbs!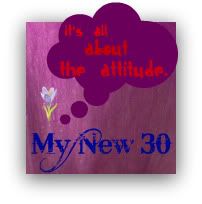 None of this would have occurred without my foodie friends. Thank you for the gifts. More importantly thank you for the inspiration! I know my mother would have been happy for me, and my family sure is!